OUR EXECUTED PROJECTS
We want to ensure your systems support your goals, your growth and your users; not just focus on the technology itself. This is why we aim to make you the heart of our solution and make the Outcome work for you.
The mindset of a 'one size fits all' approach is now outdated. We focus specifically on delivering tailored, scalable and bespoke IT support services to our clientS. Let's discuss your next move with your IT system today.
Let us get to know your Business!

etranzact
The Supply and Implementation of F5 BIG-IP-LTM 4000 Best Bundle (comprising of all F5 modules; LTM, AAM, ASM, AFM, GTM and APM) providing efficient traffic mgt and security to applications making for a highly available environment.

Department of Petroleum Resources
The Provision of a Cisco Access Switch along with the provision of an extended wireless Network system via Cisco Access Points.
Network Structured Cabling Revamp at Headquarters spanning up to Five (5) floors of over 800 data and voice points.
The design, development and implementation of a Human Resource application system for the Department

Interswitch
Provision of an application delivery solution through the F5 BIG-IP Local Traffic Manager 3600
Provision of an Application Security Manager solution by the BIG-IP ASM 3600
Training of Interswitch personnel along the lines of these solutions.

Nigerian Bottling Company
The organization of IBM training for personnel of the company. These trainings covered technical sessions on:
System X Series technical training.
Planning and Implementation of a Storage Area Network (SAN).
.

National Open University of Nigeria
The provision and implementation of core and access switching platform as well as a Fibre-based LAN using Cisco technology at the Head Office.
(Executed through Medria)
Sterling Bank
We provided them a tape library storage module to be attached to their IBM p570 Server which houses their core banking application and database.
We also provided server accessories for their IBM RS6000 Server

Crown Interactive
Provision of F5 BIG-IP-2000s load balancers.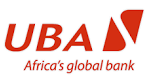 UBA
Provision of an application delivery solution through the F5 BIG-IP Local Traffic Manager 4000.
Old Mutual
The provision and supply of an HP tape storage back-up system connected to the company's application and database server.
Jaiz Bank
Upgrade of HP Servers via provision of add-on accessories and system resources.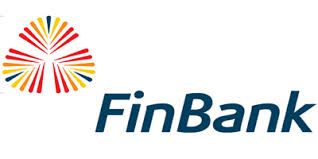 FinBank
Implementation of a Central Account Processing Solution (Executed through Quickdata Systems Ltd.